Anti-infective immunotherapy
Adoptive leukocyte immunotherapy. Extracorporeal leukocyte priming (instructing or programming) dramatically increases leukocyte migration and microbicidal activity . Adoptive leukocyte immunotherapy has been convincingly shown to be an effective method for treating chronic viral diseases, as well as antibiotic-resistant bacterial infections (Chernykh et al., 2006).
Drug-based immunotherapy sserves as an additive treatment to support anti-infective capacity of patient's immune defense.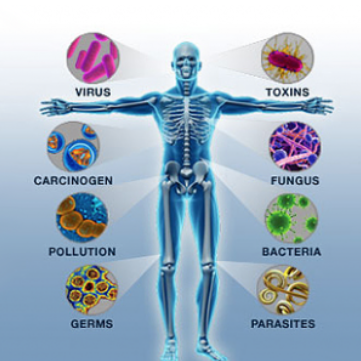 Diseases:
Infectious lung diseases
Chronic cystitis
Sinusitis
Bacterial wound infections
Herpes virus infection
Papilloma virus infection
Indications for immunotherapy:
• Frequent relapses of the disease
• Inefficiency or insufficient effectiveness of standard treatment.
Contraindications for immunotherapy:
Severe anemia
Multiple organ failure.
Advantages and benefits of anti-infective immunotherapy:
Discontinuation of drug intake or reduction of the drug burden.
The achievement of pronounced clinical effects in the vast majority of patients.
No serious side effects.
Repeated courses of therapy are possible and feasible upon disease relapses.
The availability of multiple combination options with other therapeutic interventions, including physiotherapy.